Ahead of the 2023 season, Aquila Formula 1000, one of the Nordics' largest racing classes, and Apex.se, with Sweden's widest range of motorsport-related products, are starting a new partnership.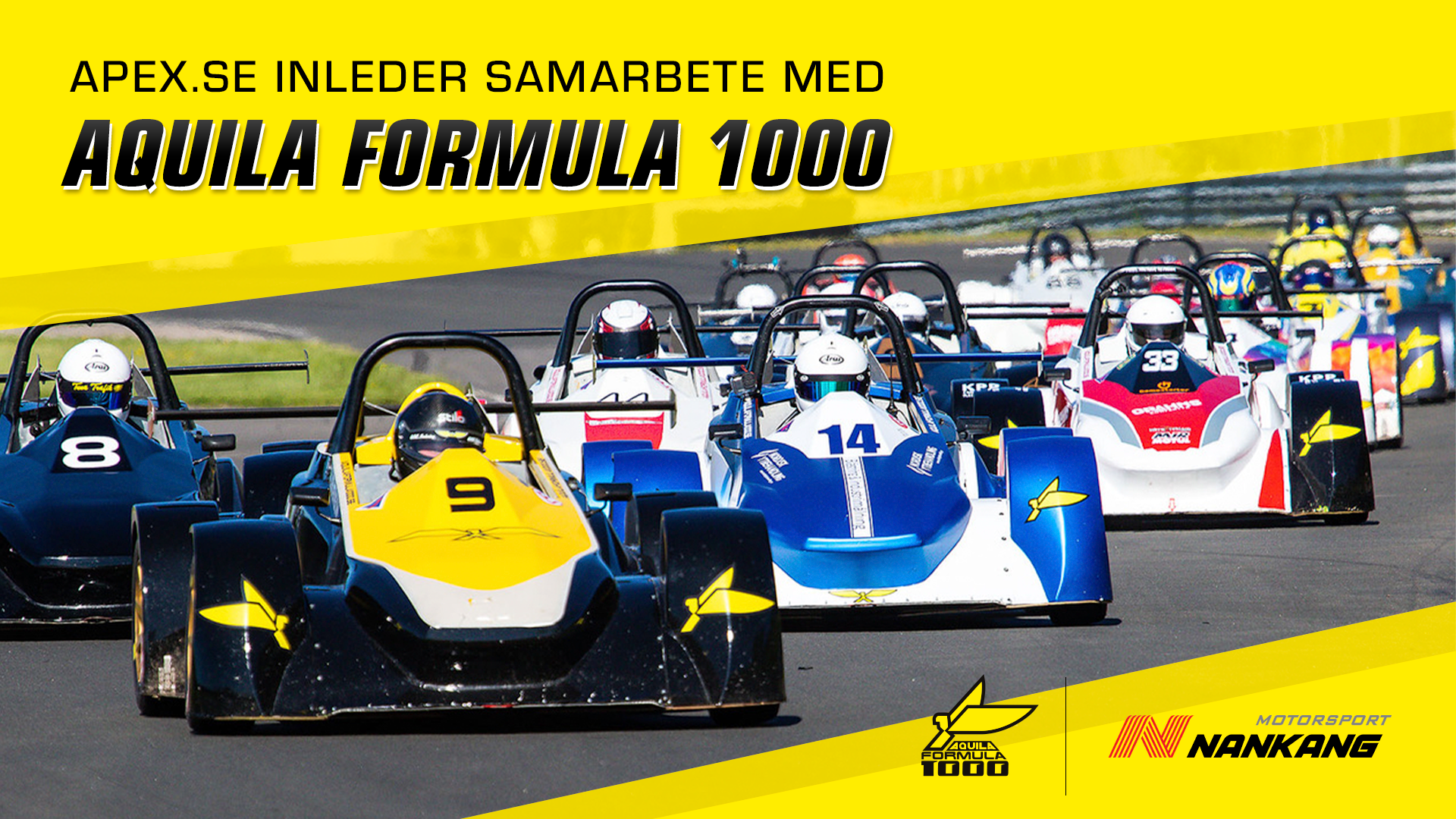 This means, among other things, that Apex.se becomes the exclusive supplier of racing tires for the class with their Nankang AR-1!
"Ahead of the 2023 season, it was time to renew the contract for the series tire supplier. We then carried out an evaluation of the various tires that were available on the market, both in terms of performance and overall economy. The choice finally fell on the Nankang AR-1 which gave top results on both counts," comments Dan Suenson, owner of Aquila Racing Cars A/S, which manufactures the Aquila Synergy cars.
Michael Karpers, promoter of the Aquila Formula 1000 series continues: "As the competition in the class is razor sharp, it is important that the tires really deliver throughout the race heats. At the same time, in order to keep costs down, we have tight restrictions on the amount of permitted competition tires during the season, which means that the tires must maintain the same high level over a number of competition weekends, which is a real challenge. The AR-1:s are up to it and we think that there are a possibility for a number of new track records in the 2023 season".
In addition to the tire partnership, the collaboration with Apex.se means that the Teams in Aquila Formula 1000 will have exclusive discounts and offers to look forward to in addition to the exciting products and value checks that will fill the prize tables during the season.
"We at Apex.se are very happy to start a new partnership with Aquila Formula 1000. I see the Aquila Formula 1000 series as a very important stepping stone for those who want to move on from karting and further into car racing, while the series also offers older drivers a opportunity to develop their driving skills in razor-sharp competition," says Anders Åberg, owner and founder of Apex.se
"The series has a large starting field and offers incredibly close racing, and we see the partnership as a natural continuation of our intensive work to strengthen Apex's position on the Swedish market," he concludes.
Link to Apex.se