Aquila Driver Academy International (ADAI) is a project between Aquila Formula 1000 and the Racing Commission of the Swedish Automobile Sports Federation (SBF). Its purpose is to give international drivers the same opportunities as the native Swedes in terms of age.
To obtain starting permissions in Aquila Formula 1000 series the young driver must meet this two criteria:
The driver must possess an ITG-license issued by the Karting and Automobile Sports Federation of the drivers native country
The driver must attend Aquila Driver Academy International (ADAI), where Chief Instructor Alx Danielsson will assess and work with the driver to achieve a safe standard and a deep knowledge about rules and regulations over a three-day period.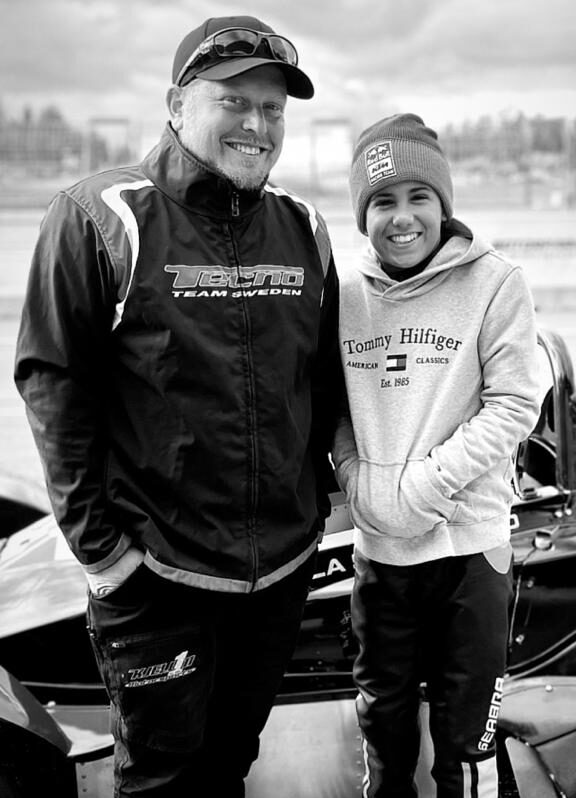 The three-day programme consists of full Swedish license theory, driver training and of course a whole lot of on-track-time. Both the theoretical and the practical part ends with a test of the drivers' capability. Once deemed safe, the driver receives thorough coaching both verbally and with the help of the onboard datalogger. Areas like hard braking, shifting gears, dynamic weight transfer and of course racing lines are the main topics. The driver also gets to practice starts and race laps.
After the three days the instructor will make an evaluation of the driver. If the driver possess the skills acquired and can act in a safe manor, then the permissions for practise and race is awarded.
If not, then the instructor prepares a plan to achieve the correct safety level.
However, the curriculum and driver requirements will always be the same. By high level personal training and coaching we will always make sure the driver focuses on the areas that actually needs work.
The ADAI project was put in place for the 2023 season and has already trained and approved the first driver, Rodrigo Seabra from Portugal.
If you have interest in ADAI and want to know more, please contact Alx Danielsson!
Phone: +46706360024